You know how sometimes things start to click? Well after a bit of a period of no mojo, a recent purchase of some cool digital sheets for collage and watching some Youtube videos got my creative juices flowing again.
Two-Page Dance
Page 1 - Dance
I love dancing - it's been my hobby for the last ten years to dance as an amateur competitor with my teacher in country-western dancing competitions (not your bar-style dancing either) where we not only two-step, but we waltz, cha-cha and do west-coast swing.
I love my Arts and Crafts as much - if not more!
Thanks for coming by and looking--leave a comment if you wish.
Hugs,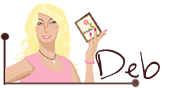 Tweet