I've slowly been getting back into taking part in Hels' Sunday Stamper challenge and also Simon Says Stamp challenges. I was a bit late posting for last week's Sunday Stamper Challenge as I didn't get to post until Thursday, just past. And I'm putting it quite close to deadline for Simon's -- but you do what you can when you can.
Things have been quite hectic lately and Friday at work was probably one of the most stressful days I've ever encountered there. I'm sure my usually normal blood pressure probably spiked quite high that morning.
SO I definitely needed ART THERAPY! First was a play afternoon/evening with my friend Melisa yesterday -- check her fantastic blog here.
A couple of hours ago I checked Hels' challenge and got to work. Thanks Gillian for the wonderful colour selection.
Click to see both pages
I used lots of THE Wendy Vecchi Studio 490 stamps for the backgrounds and accent stamping. All the word stamps are hers and show up really well in person, but because I did use a Tattered Angels Glimmer Mist which contains mica, in Puerto Rico blue, I found that it reflected against my camera flash and you may not be able to tell all the words in the picture. I think if you click on the photo and look at it in a larger view, it'll look better.
PAGE 1
Here are close-ups of the individual pages.
I started out with Paper Artsy Fresco paints in Butter Nut, Sky and Ice blue. They were thinned a little with water so I could make it more of a wash across the watercolour pages of my Molesine art journal.
I used one of my new stencils from The Crafter's Workshop known as "Cubist" to spray Dylusions Spray Ink in Amber and Burnt Orange, as well as the previously mentioned Tattered Angels Glimmer Mist.
PAGE 2
I have been on a mixed-media binge the last month or two so that even when time has been rather hard to find to get into my craft room, I've been reaching more and more for some of my new "favourite toys" such as Inktense Water soluable ink pencils and Caran D'ache Neocolor II water soluable wax pastels/crayons. I used two of my ancient Sizzix dies to create stencils - one of the star and the other the heart. I colored the heart with the Inktense pencil and the star was with the pastel. Then I wet with a small brush and smoothed out the colour within the shape. I think right now that the Inktense really lives up to its name. Outlined with white Signo gel pen.
My regal lady is one of my new collage images purchased from a Digital Artist from The Netherlands who sells on Etsy as Cemerony. I have a lot of fun images I plan to use in future journal pages soon.
I was interested to read Hels' comments about learning the Colour wheel theory from Dina -- I've had a similar "epiphany" this summer when I ordered Kate Crane's Journaling DVDs. I love how the internet allows the UK and US crafter's to share and inspire each other so much! BUT you have to have guessed that about me as I really do love doing Hels' challenges and checking out her blog as often as I can!
CHEERS Y'all!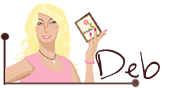 Tweet